The following post includes a letter from the Superintendent and a document from the BCCDC on Public Health Guidance for K-12 School Settings.
The letter from Superintendent Stephen Petrucci is available through the download link below or by clicking on the image of the letter.
Parent-Letter_Stge-3_May-192020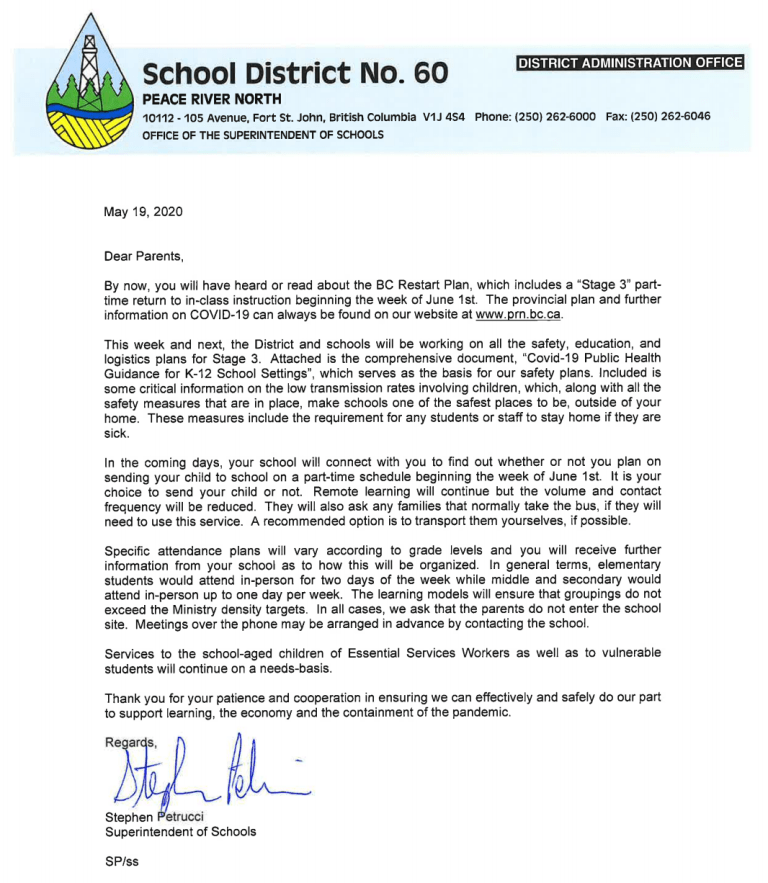 Our planned safe re-opening of schools to partial attendance for the month of June is guided by Provincial Health and the BCCDC. Please see the Public Health Guidance for K-12 Settings document for more information about the steps we will be taking.
Our communication channels include our primary channel, www.prn.bc.ca , social media via www.facebook.com/sd60prn & www.twitter.com/sd60, and email.
Collected updates and resources about COVID-19 are available on our Covid-19 page.