Changes to catchment areas are required to populate Anne Roberts Young Elementary School, scheduled to open September 2020, as well as create space at neighbouring schools.
Three catchment area proposed scenarios have been shared during our recent three public meetings that were held on November 7 (Bert Ambrose), November 19 (Board Office), and November 25 (Alwin Holland). All information is available below.
The scenarios are used to gather public feedback for the Board of Education. Other scenarios may be created for the Board to consider based on this feedback.
Written comments can be dropped off at the School Board Office at 10112 105 Ave or emailed to catchments@prn.bc.ca until December 19th, 2019.
Common Features of Each Scenario
In each of the three presented scenarios
Areas north of 100th Ave currently in Robert Ogilvie catchment will move to Anne Roberts Young.
Areas along the airport road that are in Robert Ogilvie catchment including the flower streets near the airport roundabout will move to Anne Roberts Young.
Margaret Ma Murray catchment East of 100 st will change. Potential movement of current or only future students in that area will be determined at a future date
Students attending Baldonnel who live along Swanson Lumber Road or in Forest Lawn will remain at Baldonnel
Scenario A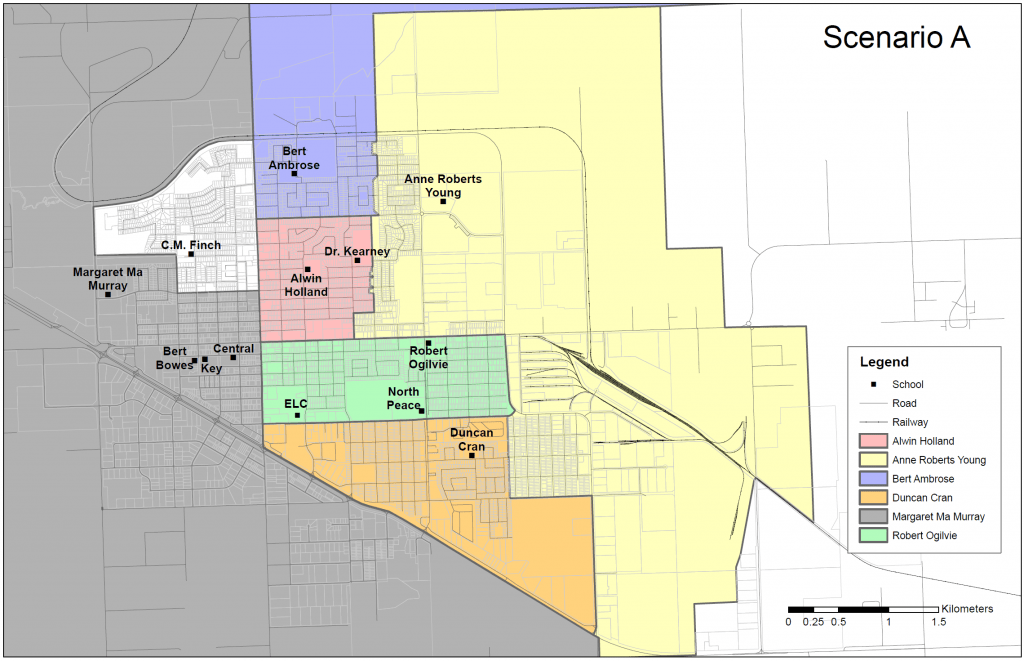 Scenario B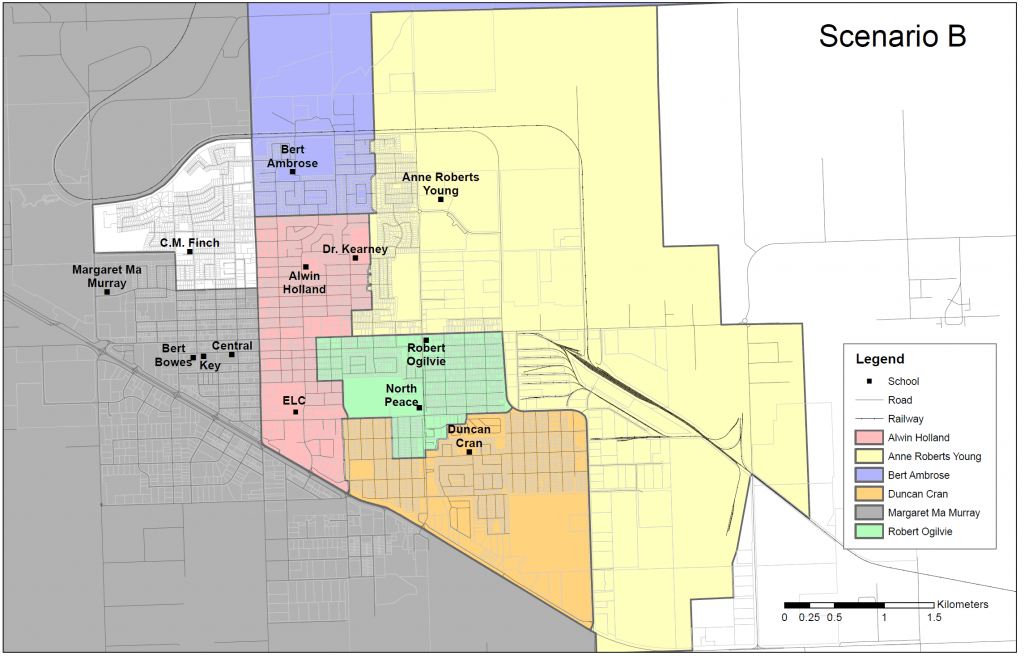 Scenario C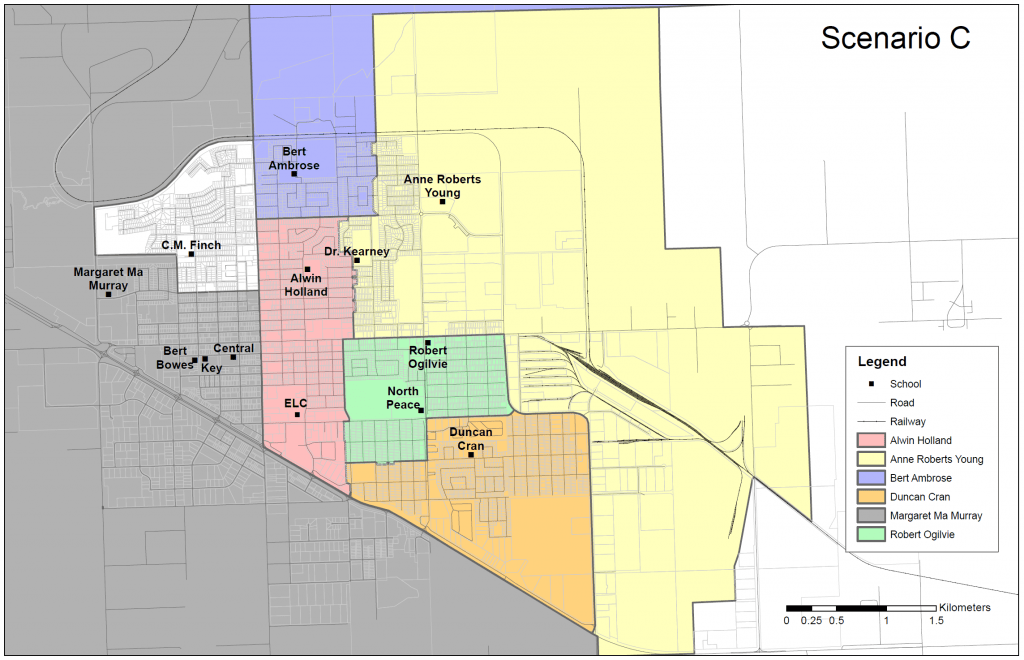 Numerical Analysis

The above image and following PDF contains numerical analysis by scenario and projections for five years.
The following three files show numbers of students by grade along with projections for each scenario.
Current Catchment Map