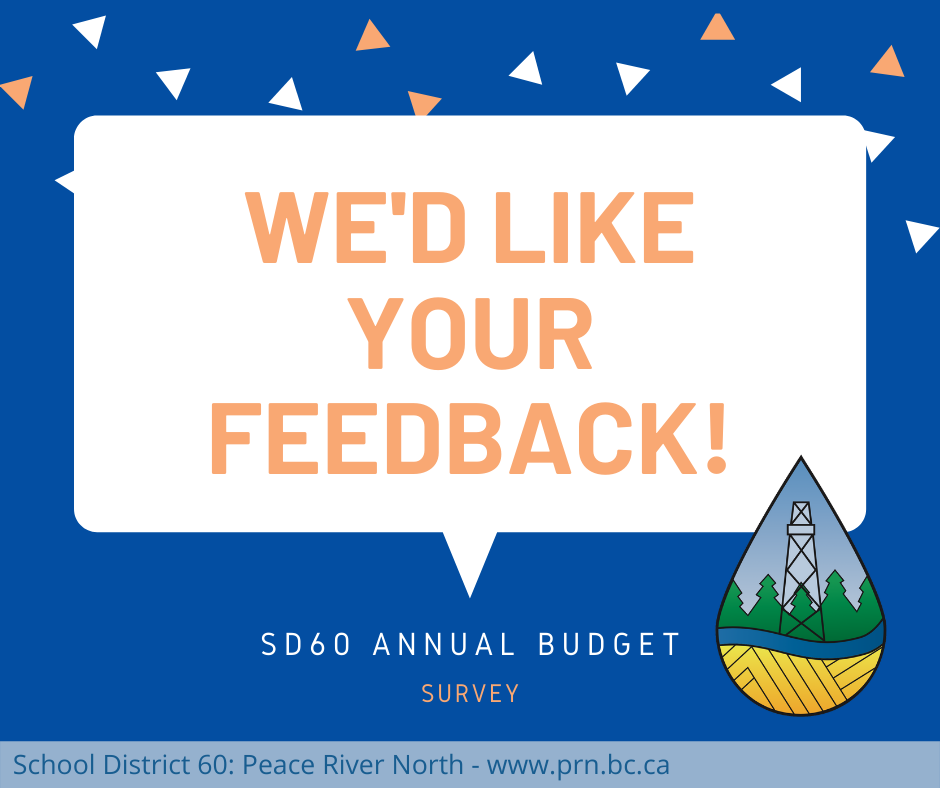 Yearly, School District 60 seeks input on our annual budget. Members of the public and staff are welcome to read through the linked survey and provide their feedback.
In the 4 areas listed below, the Board of Education would like to get some input from the general public. This input helps guide the board in determining priorities in a variety of areas. This can include programs you would like to see continue or new ones implemented. It can also include suggestions for staff development, maintenance and repairs, etc.
1. Education: Framework for Enhancing Student Learning
2. Operations
3. Human Resources
4. Governance
Your time and feedback is appreciated. You can access the survey at the link below until May 11, 2022.
https://docs.google.com/forms/d/e/1FAIpQLSfKYy-vbPsqbpH6VcIi3vSUBcobDmxSMlTCUfS6s5G5fNw6dQ/viewform